Appendix to "The Queen Gambit"
Photo session with Linda Speziale. Beacon, NY. April 2021. When Linda Speziale told me that she would be happy to stand in front of the camera for a photo session, I was thrilled. But I knew I needed to find (or create) a context for her. I envisioned quite quickly the ambient and lighting I would like to photograph her on: a room full of objects, like an attic filled with old items or an antique store with low ambient light and some brighter spots. But we didn't have access to either spaces, so we decided to create something on this line. Looking at some old carved figures I have in my house I envisioned a large scale chessboard with these figures acting as chess pieces. It was then that I decided to build the large table with a chessboard top, and age it to make it look like an antique and be in tune with the old carved figures. I envisioned Linda outfitted in a somewhat luxurious style in contrast with the context she would be in: an old barn with an old and odd chess board set. This session was very much inspired by the fabulous "The Queen Gambit" TV series. I met Linda five years ago when I did a set design for "HSM Pinafore" for the Depot Theater in Garrison. Linda was the music director for the play. And then we worked together again on "The Music Man". This time we got together for another art experience, which I would call "Appendix to The Queen Gambit". I want to thank Natasha Scully and William Speziale for their help.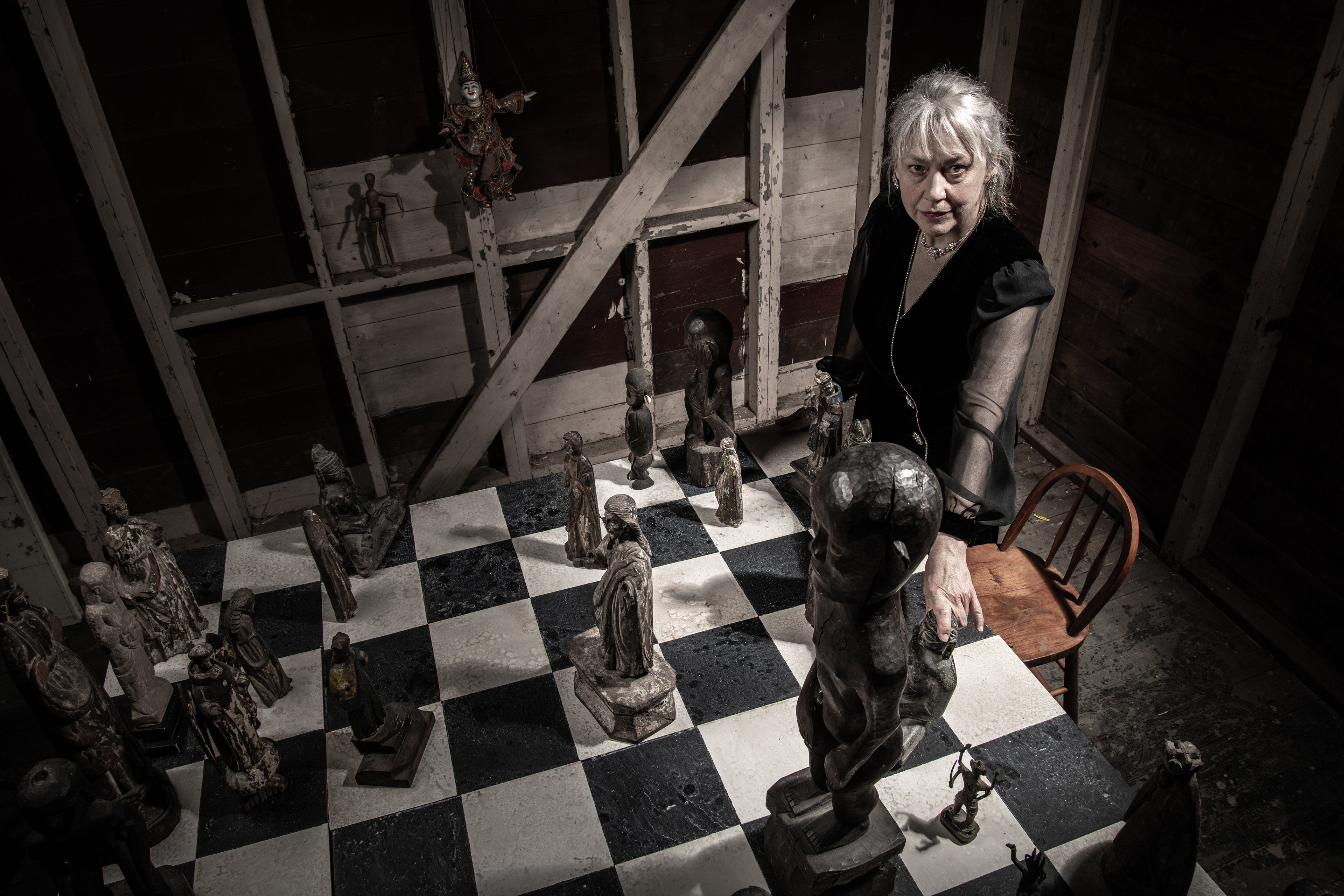 Behind the scene video by Natasha Scully.